CURRENT TRIALS

BASIC SCIENCE RESEARCH
NEW PROMISING MSA DISEASE MODIFYING DRUG TRIAL
Verdiperstat, a new first-in-class, brain-penetrant, irreversible myeloperoxidase (MPO) inhibitor that is being developed for the treatment of multiple system atrophy (MSA).
Has the potential to be developed in a number of disease indications associated with oxidative stress, inflammation, and neurodegeneration.
Potential to be a first-in-class and best-in-class agent.
Licensed from AstraZeneca in September 2018, where it was known as AZD3241.
MSA is considered to be a rare disease, affecting approximately 15,000 to 50,000 Americans. Some symptoms can be treated with medications but currently, there is no cure. Biohaven hopes to change that landscape with Verdiperstat, the first drug that may slow multiple system atrophy. For the latest press release on the phase 3 drug trial from Biohaven, visit here. 
NEW PRE-CLINICAL MSA RELEVANT RESEARCH SUCCESS
CONGRATS TO OUR FRIEND DAVID MARMION ON HIS NEW MSA RESEARCH!
"These results suggest that T cell priming and infiltration into the CNS are key mechanisms of disease pathogenesis in MSA, and therapeutics targeting T cells may be disease modifying." Click here to read about his study.
"Viral-based rodent and nonhuman primate models of multiple system atrophy: Fidelity to the human disease" Click to read the study here.
Photo Below: David Marmion helps #KICKMSA
"Targeting α-synuclein by PD03 AFFITOPE® and Anle138b rescues neurodegenerative pathology in a model of multiple system atrophy: clinical relevance" (2020); Click here to read the open access research study about a new compound
NOTE: Due to the current global Covid-19 Pandemic, some brain banks are not back to full capacity in their operations. After completing the form below, we will discuss current options given this pandemic.
About Brain Donations:
Brain donations could help researchers find the cause(s), more treatments and a cure for MSA. The examination of brain tissue is vital in this research process. A brain donation involves a simple procedure and it does not hinder the funeral or any burial plans. In some cases, the cost of brain procurement (when a technician removes it and sends it to a brain bank) can be offset by a grant from an institution or charity.
For many, a brain donation is the ultimate gift for generations to come – because MSA brain research could help bring about more treatments, more ways to help diagnose MSA and eventually, a cure!
If you are a patient and are considering a brain donation, please contact us, using the information below. There are several institutions in US, Canada and other countries as well, that are currently doing MSA related brain research and desperately need brain donations. There is a place on the form to indicate the choice of brain bank, if applicable.

For families in the USA or Canada, we will help you facilitate a brain donation. Because Defeat MSA Alliance is an IRS approved public charity, we do not collaborate with nor support any 3rd party profit-driven brain procurement organizations or companies. 
Defeat MSA Alliance does not require a fee nor do we request any money from you, in order to help you donate a brain to any brain bank.
Regarding why we ask for your power of attorney: brain banks generally require the contact information for the donor's power of attorney and the current physician, in addition to the donor information.
All information submitted on this form is strictly confidential. No specifics will be shared with the brain bank until we make our first contact with you as the potential donor or your personal representative.
If you have been diagnosed with MSA, are interested in donating your brain and need help facilitating this ultimate and lasting gift, please call us toll free: 1 855 542-5672 (1 855 KICK-MSA) or email us: braindonation@defeatmsa.org
If calling, please leave your name, number, reason for your call and best time to return your call. Thank You!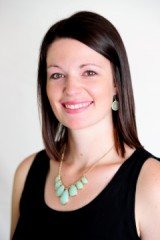 Dr. Amanda Woerman
Dr. Wouter Peelaerts
Member, Science and Medical Advisory Board
HELP DEFEAT MSA! Donate to A Consortium Partner: Defeat MSA Alliance  - USA Defeat MSA/Vaincre AMS Canada Defeat MSA Australia and New Zealand, Ltd. (AU-NZ) Combattiamo AMS/MSA Italia Asociación Española Síndrome Shy Drager – Atrofia Multisistémica * Promising...
Congratulations to MODAG! On behalf of MSA/AMS patients around the world, we are thankful for your efforts! 💜. https://www.tevapharm.com/news-and-media/latest-news/teva-and-modag-announce-licensing-collaboration-for-neurodegenerative-disease-drug-candidate/...
THE 

EXPERTS
A SPECIAL THANKS TO OUR MSA RESEARCHERS & HEALTH PROFESSIONALS AROUND THE WORLD!
DISCLAIMER
Any of these online pages published by Defeat MSA Alliance are for informational and support purposes only. The information presented in them should not be used for suggesting any diagnosis or understood as recommending any medicines, tests or treatments. Every visitor should consult with his/her doctor or other health care provider for any medical condition.
Furthermore, Defeat MSA Alliance has used all reasonable care to protect your privacy, ensure confidentiality and maintain a safe and secure online presence. For questions about the website or information contained therein, contact: info@defeatmsa.org
LOOKING FOR OTHER WAYS TO GET INVOLVED?
JOIN THE MOVEMENT TO #DEFEATMSA
Follow us on social media
Follow us on social media