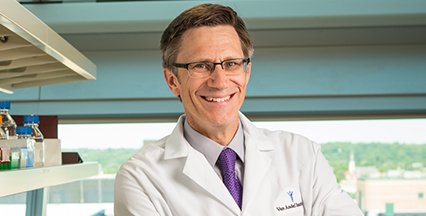 We are delighted to hear that Dr Patrik Brundin, a strong advocate for the MSA cause and a dear friend to Defeat MSA Alliance (US) and our affiliated partners in the MSA United Consortium has been appointed to a top level position at Roche Global, the largest pharmaceutical company in the world. Dr Brundin will lead the Therapeutic Area for Movement Disorders worldwide, in the Neuroscience and Rare Diseases division in Basel, Switzerland.
Happily, he will still spend some time in Michigan, which is our home state too.
We, at Defeat MSA affiliated charities, are certainly going to keep our eyes on Dr Brundin and Roche – for this man is a change-maker and truly passionate about improving the lives of all those with MSA, PD and related diseases.
We are grateful for his interest in MSA, his compassion and his willingness to walk with us toward the cure!
Take a listen to Dr Brundin's talk on MSA and possible connections to infections from our virtual conference last year:
https://youtu.be/AcSjjcRai1Q
If you are a patient with MSA or a caregiver for someone with MSA and are interested in research information or MSA clinical trials, Defeat MSA Alliance and its affiliated partners host a worldwide registry for research information,
visit here for more information or to sign-up
.